Working towards higher productivity and better market performance
Striving for Excellence
At OTTO, we never compromise on quality and pride ourselves on delivering exceptional products to our clients. We impose stringent controls and processes and products are subjected to scrutiny for the highest quality assurance.
Quality
Through regular dialogues between our experienced team of engineers and designers and our clients, we are able to develop innovative products using the latest production technology and certified monitoring system.

Our MGB range is RAL- certified and is guaranteed the highest quality standard in the world.
Certification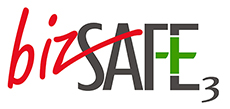 Our container systems and services undergo rigorous testing and are certified safe. They are also compatible with the waste management systems.
There are important environmental requirements for procurement, production and development as well as the utilisation of our products. The result of time we have invested in research and development means the highest quality assurance and certification, making our products fit for their purpose. Our 2-wheel and 4-wheel containers are certified according to EN840 and RAL GZ 951/1.

• Certification according to ISO 9001:2008
• Certification according to ISO 14001:2004
• Certification of 2-wheel and 4-wheel containers according to EN 840 and RAL GZ 951/1
• Certification of collection banks, underground and semi-underground container systems according to EN 13071
• Certification according to ISO 50001