Product Waste Containers
BIO-SELECT
COMPOST BINS
Our bio waste containers are equipped with various ventilation systems.
The circulation of air allows a large portion of the liquids emerging to vaporise and assists the composting process in the container. Fresh air is drawn in, heated gases are let out. This results in the reduction of the volume and weight of the organic waste. It also minimises odours.
BIO SELECT – THE MODULAR CONTAINER SYSTEM FOR VALUABLE BIO WASTE
OTTO BIO SELECT portfolio offers various options to create the perfect container for different purposes. Generally air circulation is sufficient for garden waste while an increasing share of food waste requires a container with seal-proof Bio Filter lid. WE VALUE YOUR BIO RECYCLABLES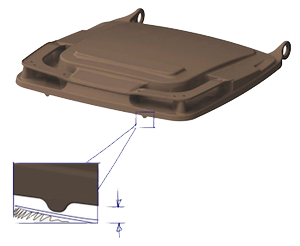 Lid Spacer
The distance between body and lid can be created alternatively by teeth or rubber stops. The container is not airtight and air circulation possible.
Airing Sieves
Airing sieves on top and bottom of the container sides allow increased air circulation in the container. Lateral sieves and honeycomb perforation can be combined to create a larger ventilation area.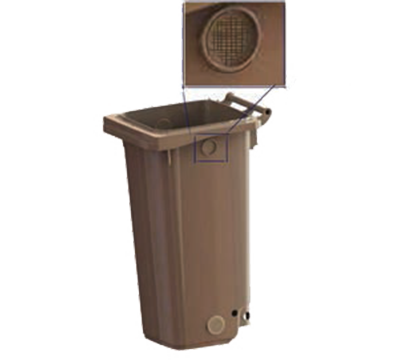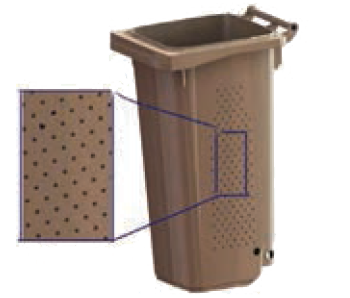 Hole Pattern
Hole patterns on two container sides create air circulation in the container. Lateral sieves and honeycomb perforation can be combined to create a larger ventilation area which increases drying and reduces weight and odours.
Bio Grid
The bio grid has been exclusively developed for our new CL container series. It allows the fluids from the bio waste to drop down. The separated fluids evaporate via the lateral airing sieves. The grid can be folded up so remaining waste is removed during waste collection and the container can be easily cleaned. The bio grid can be pre-assembled in order to avoid further efforts on customer side. The available volume remains at minimum 90% despite the grid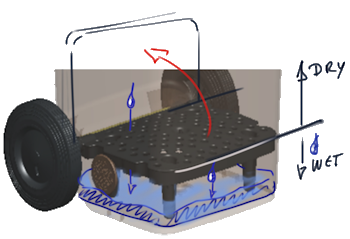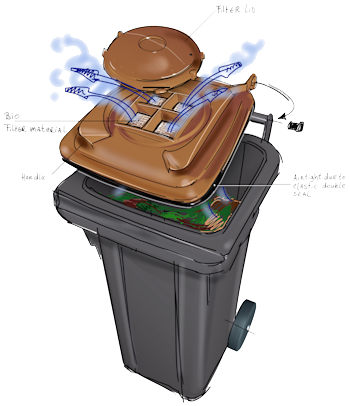 Bio Filter Lid
The Bio Filter lid comes with an elastic double seal completely sealing body and lid. Bugs and their maggots and other vermin cannot get into the container. Gases can only escape through the filter.
The filter material in the Bio Filter lid is an organic substrate based on coconut fibre. It contains active enzymes and micro-organisms which neutralise odours. Composting already starts in the container. At the same time the humidity in the container inhibits the spread of harmful spores.
Every two years the filter material should be exchanged and disposed of via the bio container. The Bio Filter lid is compatible with a selection of ESE 2-wheel containers up to 240 L. Bins can be upgraded with the filter lid on demand. The Bio Filter lid should only be mounted on bins without ventilation devices. It only works properly on airtight containers.