Much More, Much Smaller
INNOVATIVE SOLUTIONS FOR SMART CITIES
Clean Cap
Wireless bin fill-level sensor
The Clean Cap measures the bin fill-level in real-time. It can be attached to any type of bin to monitor any type of waste.

Easy to install
Attachable to any type of bin or container
Flexible bracket options for different container types
Available in both solar and battery-powered models

Robust Fill-Level Sensing
Accurate sensing with ultrasonic technology
Effective monitoring of both solid materials and liquids
Sensor settings can be configured remotely

SMART Communication System
Wireless transmission of bin fill-level and bin status information
Telecommunication through WCDMA and GSM networks
Locational information provided by GPS module

Complementary to Clean Cube
Covers areas not feasible for Clean Cube installations
Data from Clean Cap can be viewed on the same software solution that displays data from the Clean Cube
Clean City Networks (CCN)
Real-time monitoring and data management platform
CCN receives real-time data from Clean Cubes and Clean Caps to improve waste collection efficiency by informing users when and which bins need to be collected, and provides smart collection schedules with route optimization.

Robust Monitoring Function
Real-time monitoring of bin fill-level and bin status
Notifies collection staff when waste collection is required
Route optimisation for each collection
High customizability of monitoring options

Intelligent Data Analytics
Smart data for smart waste collection planning
Comprehensive collection of historical data
Data analytics reports to improve efficiency
Generates collection schedules using predictive algorithms

User-friendly User Interface
Easily accessed anywhere, anytime
Mobile application (Android/iOS, cellular phone/tablet supported)
Web-based solution with no installations required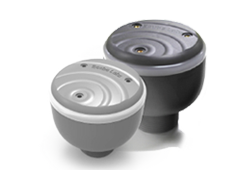 CLEAN CAP B
(Battery Model)
Specifications

Basic Specifications
Power
Battery-powered
Size
95 x Ø96 mm
Net Weight
470 g
Battery Life
Up to 10 years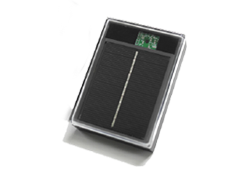 CLEAN CAP S
(Solar Model)
Specifications

Basic Specifications
Power
Solar-powered
Size
57 x 76 x 106 mm
Net Weight
720 g
Battery Life
Over 10 years
Technical Features
Measuring Technology: Ultrasonic
Measuring Range: 30 – 400 cm
Material: High impact ABS / Polycarbonate
Battery: High performance lithium battery

Technical Features
Measuring Technology: Ultrasonic
Measuring Range: 30 – 400 cm
Material: High impact ABS / Polycarbonate
Battery: Rechargeable lithium battery